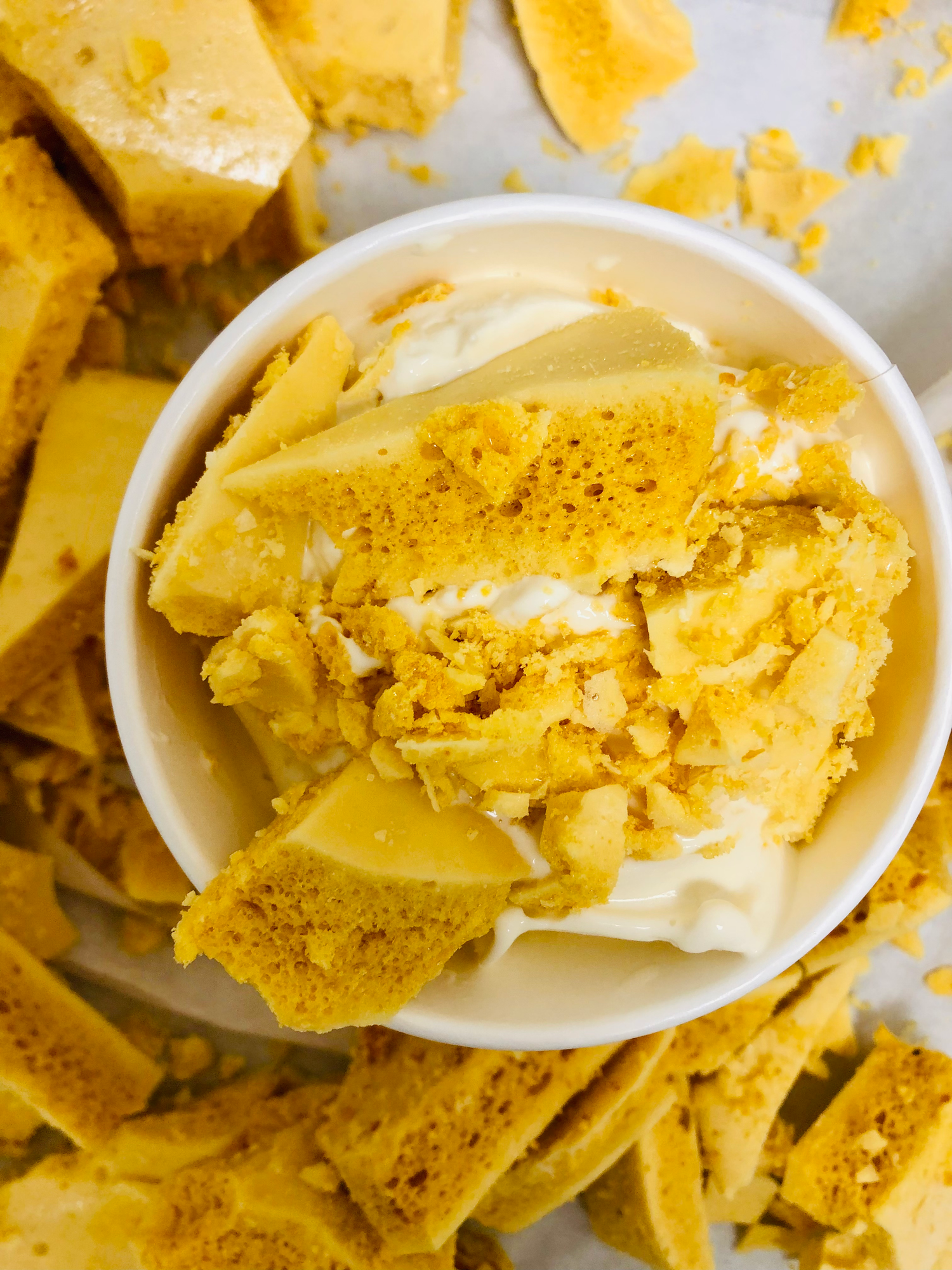 Milk + Honey: Origin Story
Milk + Honey Ice Cream, our signature Lick, is based upon the myth of New Zealand's honeycomb toffee. They call it Hokey Pokey and the celebrity of it spread all the way to New York City in the 19th century.
If you were walking the streets back then, you'd hear the Hokey Pokey Men, ice cream street vendors, singing the most famous sales pitch of the time.
"Hokey pokey penny a lump, that's the stuff to make ye jump".
OUR STORY